Are you tired of your WIPs, project notes, and resources being all over the place? Don't you wish you could have everything in one place so you can spend more time crocheting?
Something tells me you do...and I can help with that.
*please note that this is a printable project planner, you will not be sent a physical copy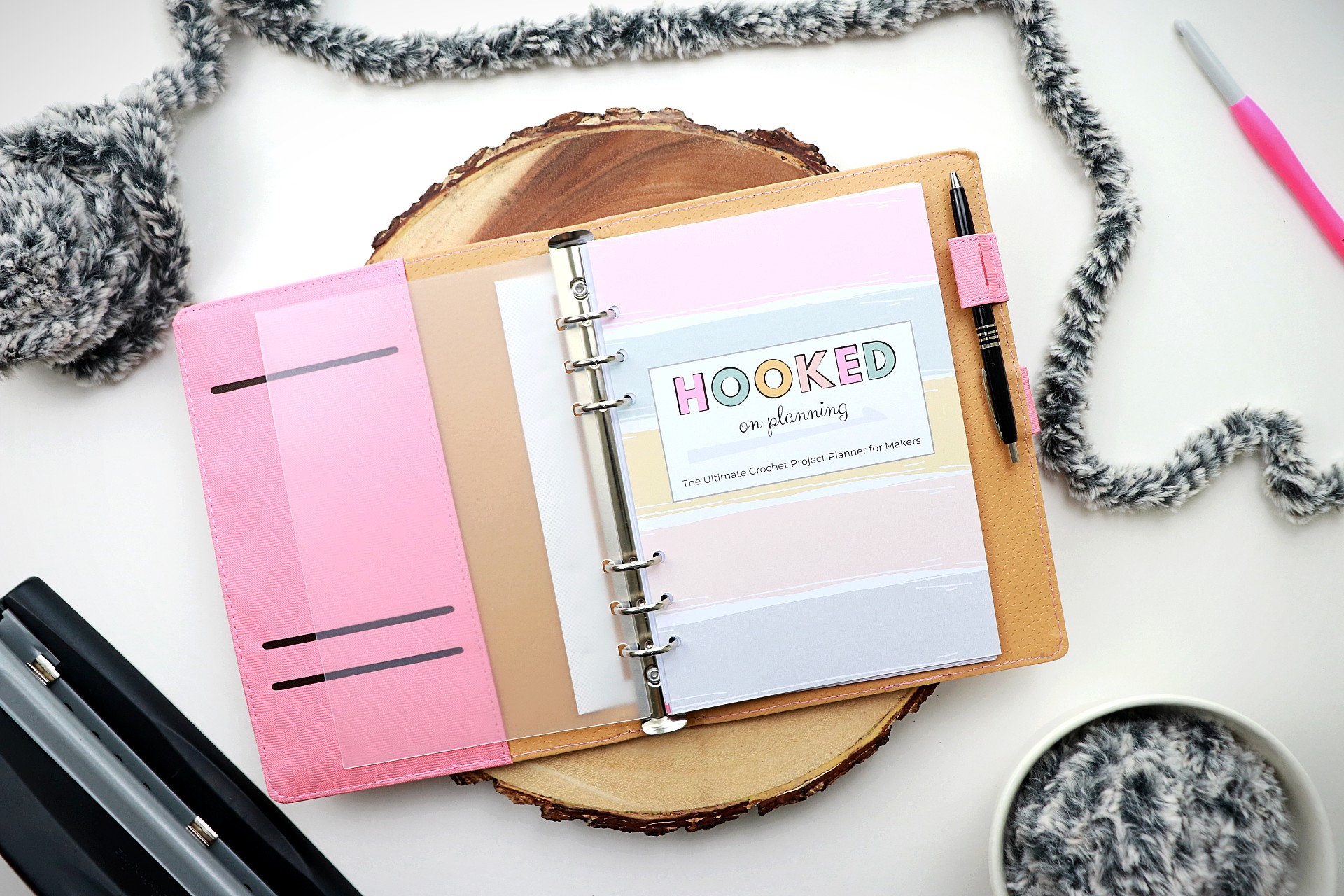 Let's face it. Life is hectic enough before throwing in the disorganized mess of your favorite relaxing craft.
We want to make all of the things for our family, our friends, and ourselves, but half the time we don't finish our projects or we can't find our time looking up additional resources instead of simply enjoying the making process.
As makers, we crave a simple resource that offers a way to stay organized and have more fun making than researching or looking for our notes. We need an all-in-one crochet project planner that allows us to be more purposeful with our already precious time. We want to focus on making, gift-giving, and planning to make #allthethings.
Get Organized, Start Planning, Stay Hooked
Hooked on Planning will help you:
Overcome the overwhelm by keeping each of your projects organized in one space
Learn how to properly plan your projects so that you need miss an event or deadline
Gain an understanding of the main goals you want to achieve with your crochet
Master project planning and organizing so that you remember where to find your project, what hook size you used, what row you left off one, and so on
Easily find your most-used resources all in one place. No wasting time looking for a refresher for the basic stitches or losing track of your rows because you'll have your cheat sheet and row tracker worksheets right at your fingertips
Keep track of the amount your spending on yarn & supplies and create a budget if needed
Inspire you to create and set goals with motivational quotes to be used as section dividers
What You'll Get
Hooked on Planning is not your typical planner.
It is the ultimate crochet project planner for makers. With its thoughtfully designed layout, this all-in-one planner has everything you need from project planning to cheat sheets.
With 40+ pages, you will find 3 sections within this planner.
Project Planning
A pretty cover page, of course
A page explaining how to use and get the most out of your planner
Index page to keep you organized
3 pages with motivational quotes/quotes about yarn to be used to keep each section divided
Year at a glance worksheets, used to plan out your projects for the year
Monthly Goals Worksheet
Monthly project planning - Helps to keep track of up to 3 projects for the month to get supplies ready
Project Planning Worksheets - Keep track of the pattern, source, supplies needed, modifications, measurements, etc.
Notes page
Doodles page
Pages to keep swatch information, yarn label, & a photo of your finished project
Resources
A page to fill out your most-used resources so you don't loose track of the things you look up the most
Monthly Expenses worksheet to keep track of your spending
Yarn Stash worksheet to keep track of your inventory with space to attach a swatch with a certain yarn
Gift Tracking page
Crochet Pattern Wish List
Row Tracker
Reference Guides
Yarn Weight Chart
Common Crochet Abbreviations
Cheat Sheet Stitch Guides
Terms & Common Measurements
Care Symbols and their meaning
Chart Symbols
US vs. UK conversion chart
Standard Size Charts from Baby to Adult
A worksheet to track your own measurements or for family/friends
Hat Size Chart - how to crochet a hat any size, tips and a cheat sheet for crocheting in the round
Crochet Blanket Sizes
How much yarn will I need?
You will also receive any future updates that this project planner has, absolutely free.
Set Up Your Planner Exactly The Way You Want It
Because this is a printable crochet project planner and not a physical planner, you will receive two downloadable PDFs: Letter Size & A5 Size. This way, you can set your planner up the way you want it. Print out as many pages as you need and put them in the order that helps you stay organized.
The Creator
Hi, me again!
I'm Sigoni, the face behind SigoniMacaroni.com, the place where beginners learn to crochet like pros! I know all too well how frustrating it can be to have your WIP in one place and your notes in another. I was tired of misplacing important information that I needed to finish my current WIP. And I also know how time consuming and inconvenient it can be to constantly look up the same resources I need to reference.
Through my frustrating experience, I wanted to create something that had everything. This crochet project planner was created based on the needs I have as a maker and a designer and I use it every day. It's meant to give you that place where you can find everything all in one place.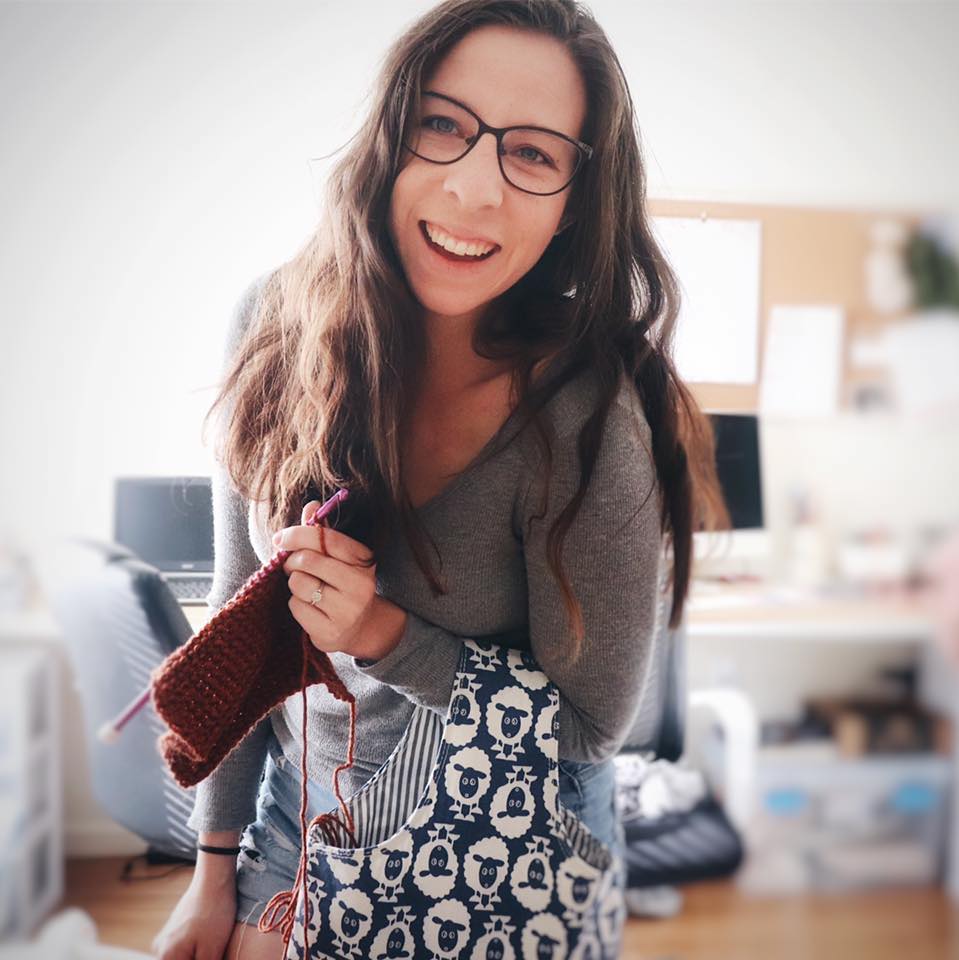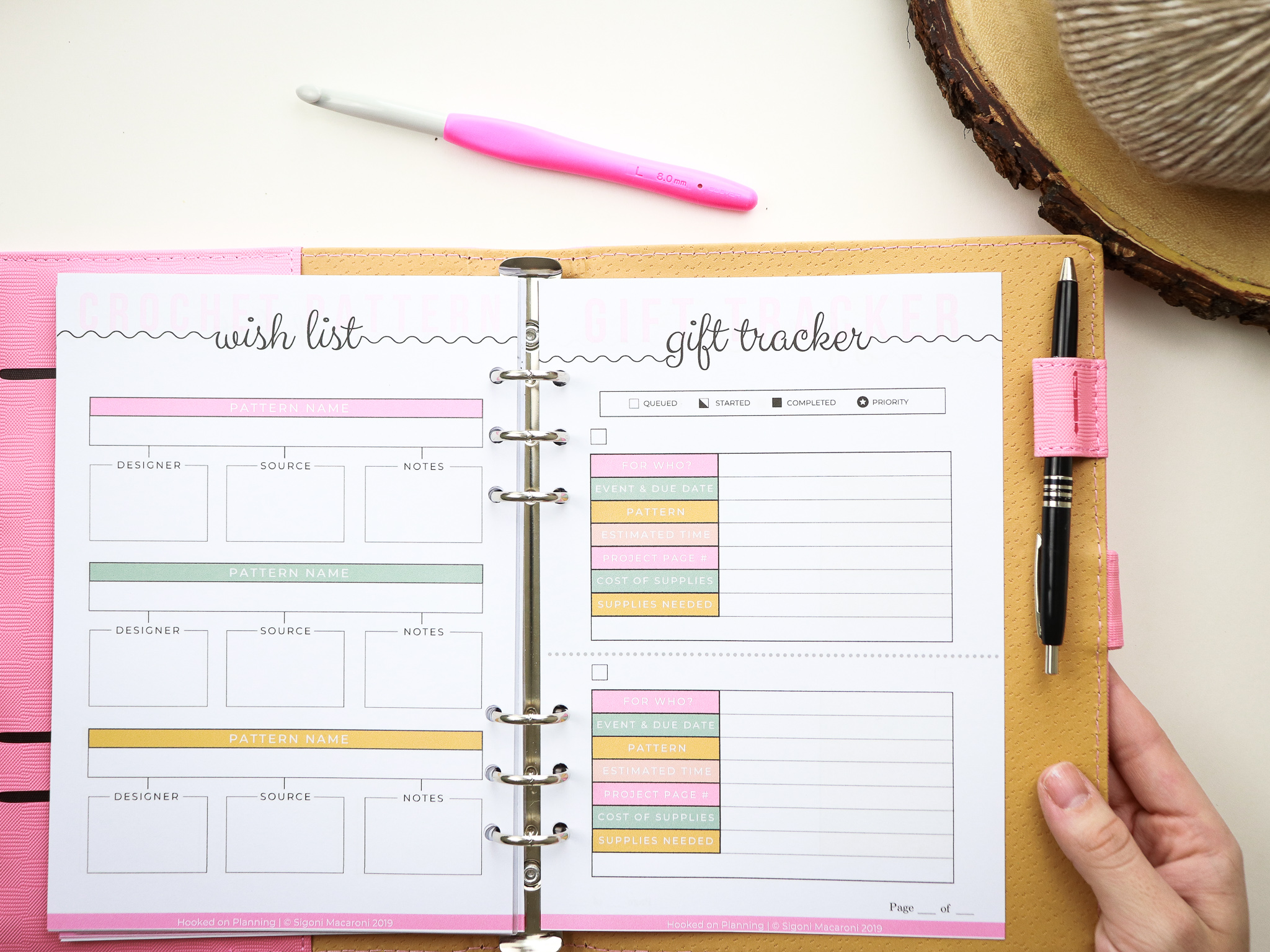 Not only can you keep track of all of your gifts and pattern favorites, but there are 40+ pages filled with additional cheat sheets, abbreviations, tips, & more!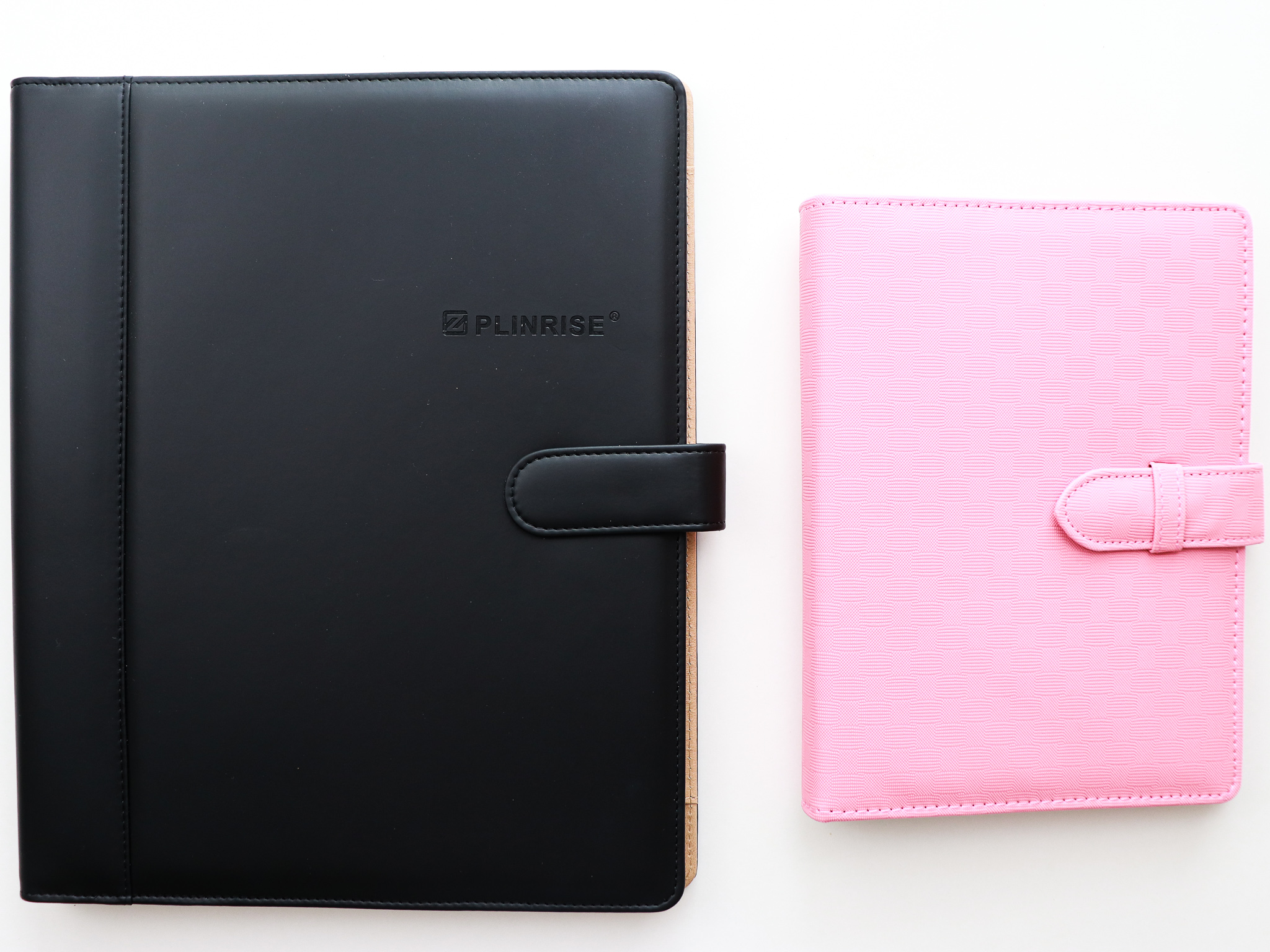 Two Sizes, You Choose
Hooked on Planning comes with two different sizes: Letter Size & A5 (travel) Size. You choose which size you want to make your dream planner.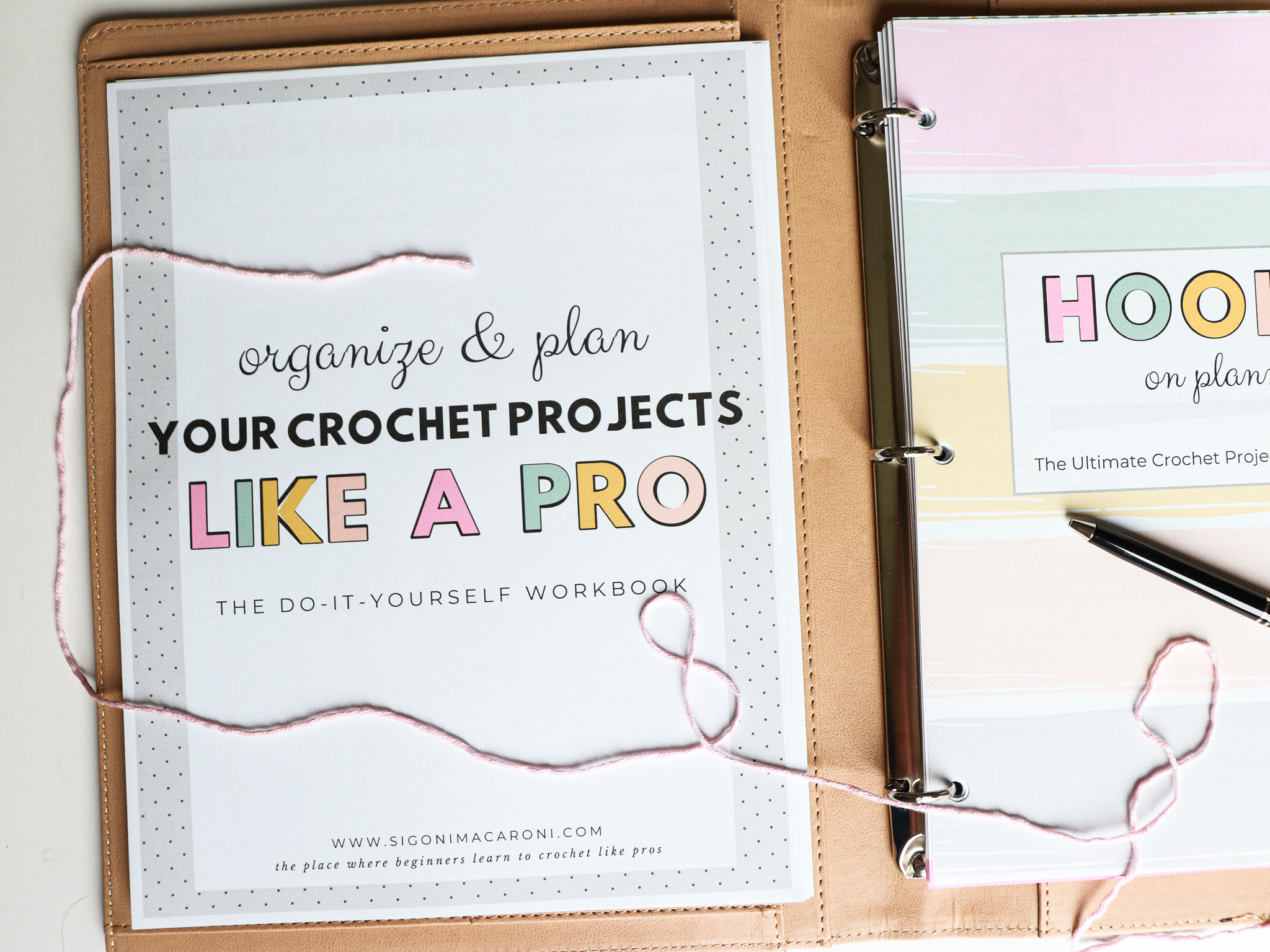 Access to my Organize & Plan Your Crochet Projects Like a PRO video training
Learn how to organize and plan out your projects so that you never miss a deadline.
Frequently Asked Questions
Will I receive anything in the mail?
No, Hooked on Planning is currently a digital-only planner (there may be a physical planner in the future). To use this planner, after purchasing, you will download the planner with the link provided and print out as many pages and set them up in a binder just the way you want it.
Course Curriculum
Available in days

days after you enroll

Welcome to Hooked on Planning!